Needs of the Heart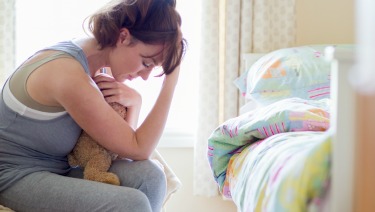 Jessie's Heart supports the financial needs of the families whose children have heart disease. With the help of Social Workers in Colorado's hospitals, the Jessie's Heart provides financial support to those needing assistance with transportation, lodging, food and other unexpected expenses. We believe that reducing the family's financial burdens, allow parents to focus their time and energy on their children.
Desires of the Heart
We fulfill dreams for cardiac children whose families may not be able to afford. Working through the hospital Social Workers, we learn about the Children's Desires of the Heart. Some children want to learn a sport or be involved in the arts. Other children want a family adventure to go skiing, an amusement park, sporting event or other activity to bring fun into their lives. Jessie's Heart provides these children with the financial ability to fulfill their heart's desires.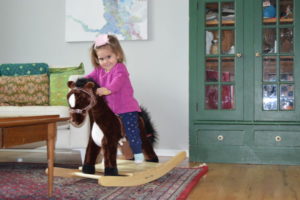 16-month-old Rowan was born with 4 heart defects.
She has already undergone three open heart surgeries, with the first one on her third day of life. She received a bi-ventricular repair in 2017 and is now living at a normal oxygenation. Her conduit will need to be replaced as she grows and will be under a lifetime of medical surveillance. Rowan lives a normal and very happy life now as a sassy little lady.
Her absolute favorite animal is a horse, and she lives for this rocking horse.  We couldn't be more grateful for Jessie's Heart lovely and thoughtful gift they gave to Rowan.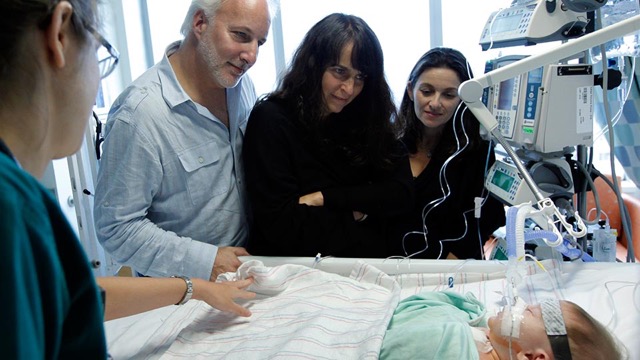 It is hard to put into words how much Jessie's Heart financial generosity means to our families at Children's Hospital Colorado.
Our families tell us that they never thought they would need to come to the Heart Institute with their child and never could have imagined that their child would be diagnosed with a cardiac defect. We meet our families when they are in extreme shock, disbelief, and completely devastated. Their lives are immediately turned around and while they are processing their child's illness, they need to figure out how life is going to work.
Our families are not only figuring out how they are going to sit in the CICU with their child in heart failure, while they speak to providers to complete a transplant evaluation, but they are trying to figure out how they are going to pay for gas to return home to see their other children. They are trying to figure out how they can pay for rent, when they have missed weeks of work and are on unpaid leave. They are trying to figure out how they will afford meals in the cafeteria every day. They are trying to figure out how they will pay for food, lodging and transportation, to travel to their child's multiple clinic visits.
It is hard to describe the look on a parents' face when we tell them that we are able to relieve some of this financial burden for them.
We are so fortunate that we can provide family with this relief. When we are able to offer a gas card, meal vouchers, plane tickets and hotel rooms, our families immediately feel a burden lifted from their shoulders. They express their gratitude to us on a daily basis. One family told me that this financial assistance is "like an angel on our shoulder during our family tragedy."
– Amy Stevens, Social Worker