Jessie's Heart offers a variety of services to support the families of children with heart disease. Thanks to our individual and company donors we are able to reduce the financial burdens that directly impact the lives of these children.
Financial Support
Thanks to our individual and corporate donors we're able to reduce the financial burdens that directly impact the lives of cardiac children. Many donors participate in our fundraising events while others make annual gifts, monthly tithings or one-time donations. Others support us through their many purchases on Amazon.
Donate To:
If you would rather submit a donation via check – please mail the check to:
Jessie's Heart
300 E. Miller Court, Suite 2282
Castle Rock, CO 80104
Jessie's Heart Necklace
Support children with heart defects and buy our beautiful Jessie's sterling silver heart and dragonfly charm with 18-inch chain.
[products]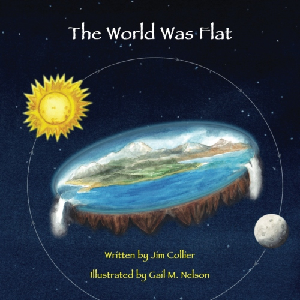 Jessie's Dad's Book
Jessie's dad is the author of the children's book, "The World Was Flat." This little book is about a big idea that can shape your world – the power of belief. It delightfully illustrates how what we choose to believe becomes our truth; whether it's the shape of the Earth or our very precious self-image. "Always believe you are unique and special…because you are!"
Net proceeds from the sale of this book supports Jessie's Heart.
Amazon Smile
An easy way to donate throughout the year is simply by changing your Amazon bookmark to smile.amazon.com and selecting Jessie's Heart as the non-profit you support. Amazon will then donate .5% of your purchase price to our foundation, which allows us to expand our giving to families in need.