Leading and Living from the Heart Conference
June 28, 2018 @ 8:00 am

-

3:00 pm

$149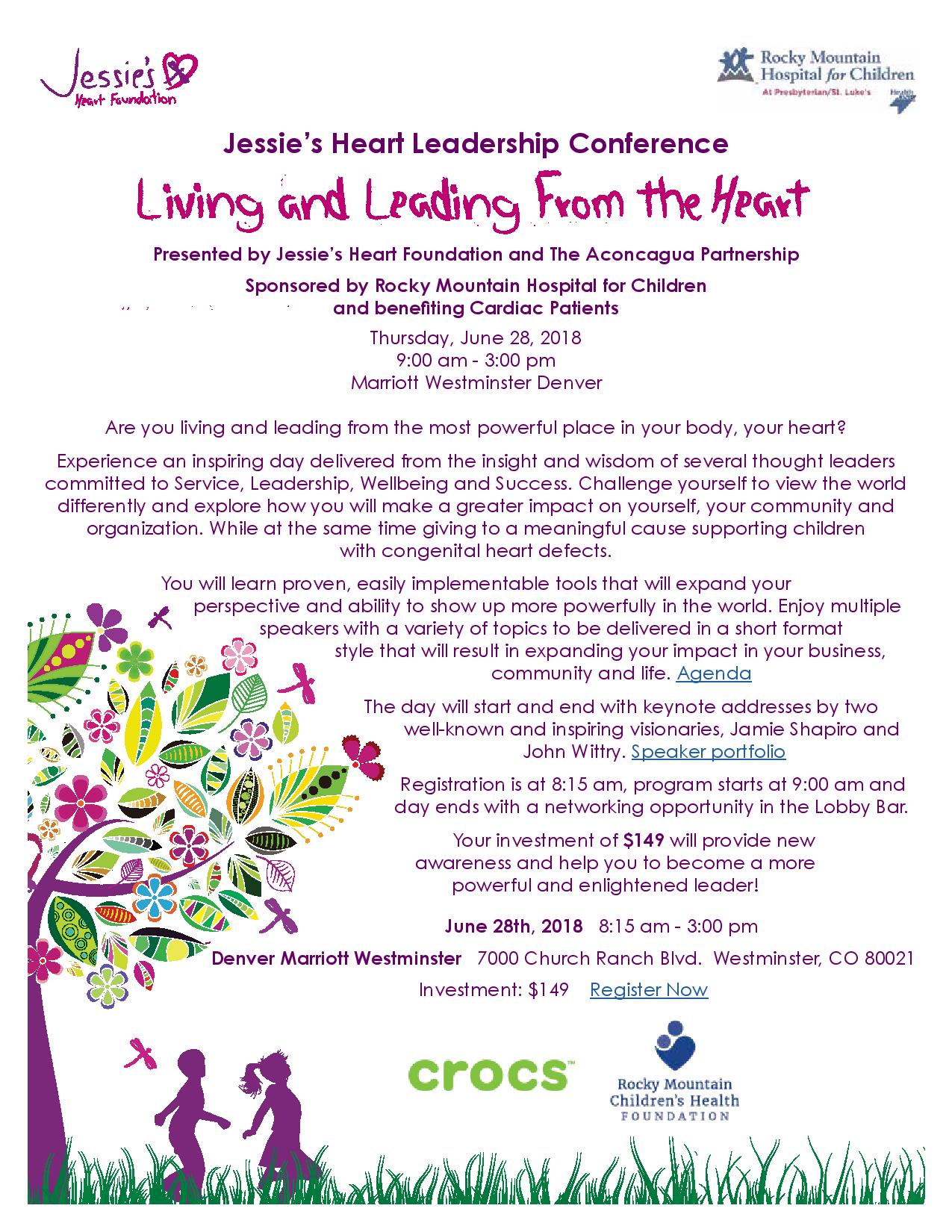 Jessie's Heart Leadership Conference
Living and Leading from the Heart
Presented by Jessie's Heart Foundation and The Aconcagua Partnership
Sponsored by Rocky Mountain Hospital for Children
and benefiting Cardiac Patients
Thursday, June 28, 2018
9:00 am – 3:00 pm
Marriott Westminster Denver
Are you living and leading from the most powerful place in your body, your heart?
Experience an inspiring day delivered from the insight and wisdom of several thought leaders committed to Service, Leadership, Wellbeing and Success. Challenge yourself to view the world differently and explore how you will make a greater impact on yourself, your community and organization. While at the same time giving to a meaningful cause supporting children with congenital heart defects.
You will learn proven, easily implementable tools that will expand your perspective and ability to show up more powerfully in the world. Enjoy multiple speakers with a variety of topics to be delivered in a short format style that will result in expanding your impact in your business, community and life.
The day will start and end with keynote addresses by two well-known and inspiring visionaries, Jamie Shapiro and John Wittry.
Registration is at 8:15 am, program starts at 9:00 am and day ends with a networking opportunity in the Lobby Bar.
Your investment of $149 will provide new awareness and help you to become a more powerful and enlightened leader!
June 28th, 2018
8:15 am – 3:00 pm
Denver Marriott Westminster
7000 Church Ranch Blvd.
Westminster, CO 80021
Investment: $149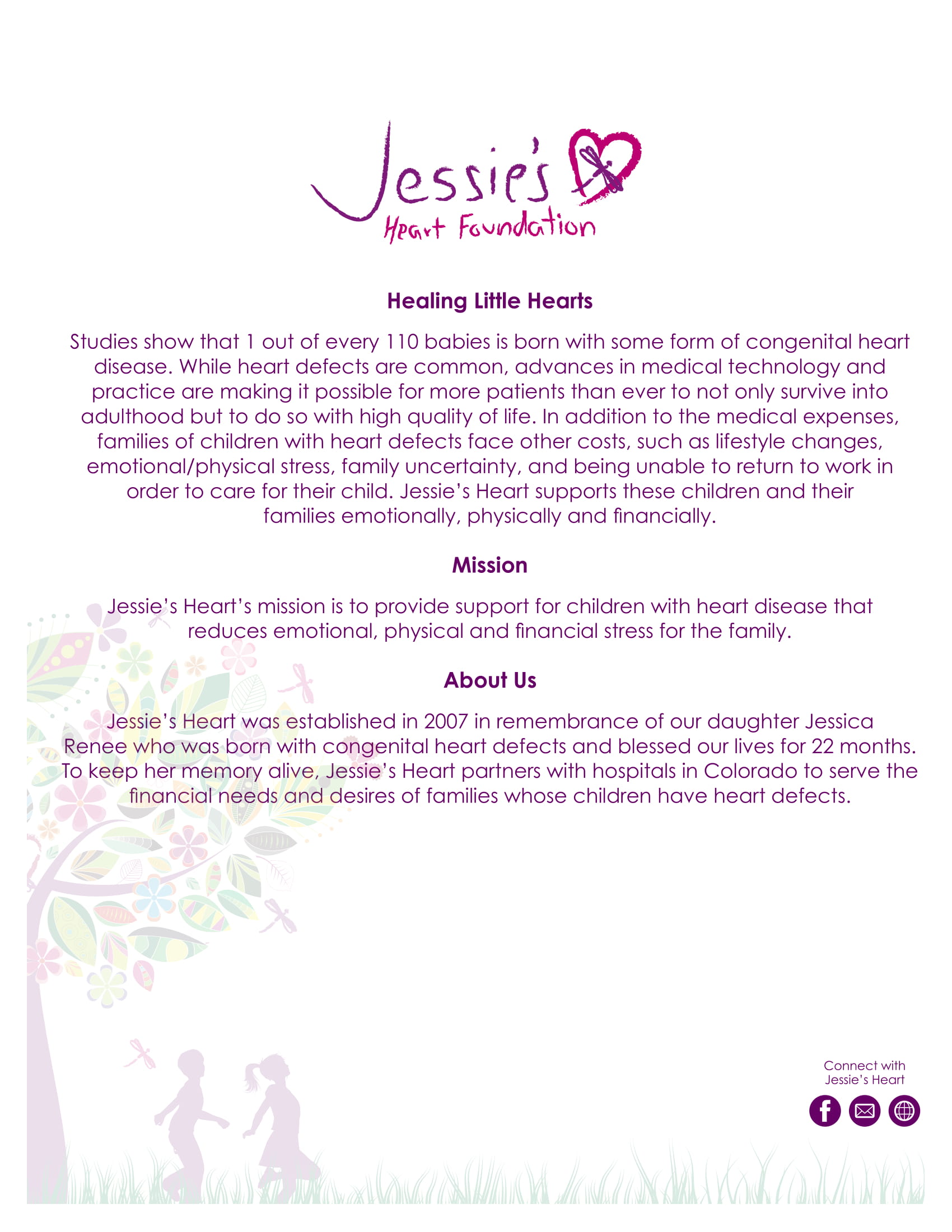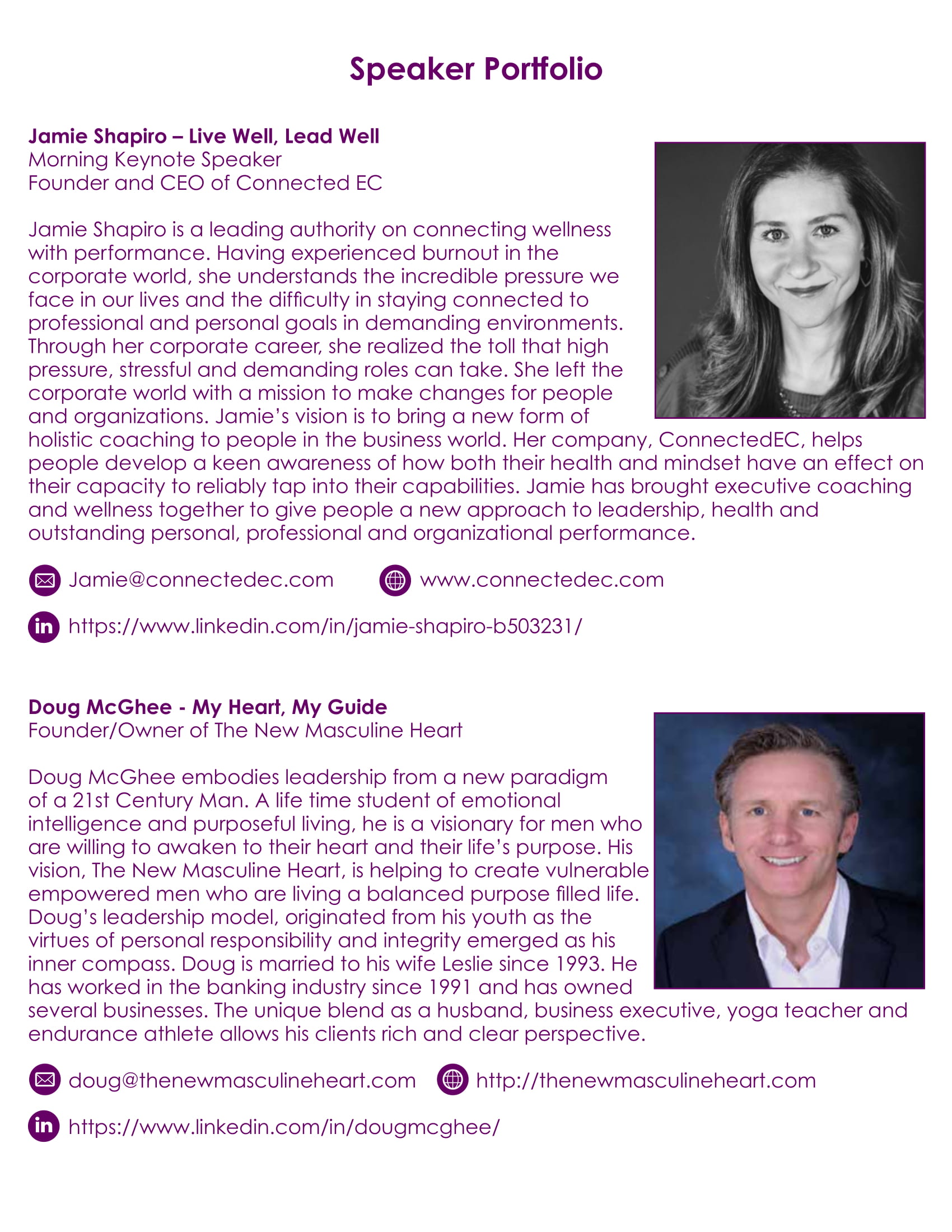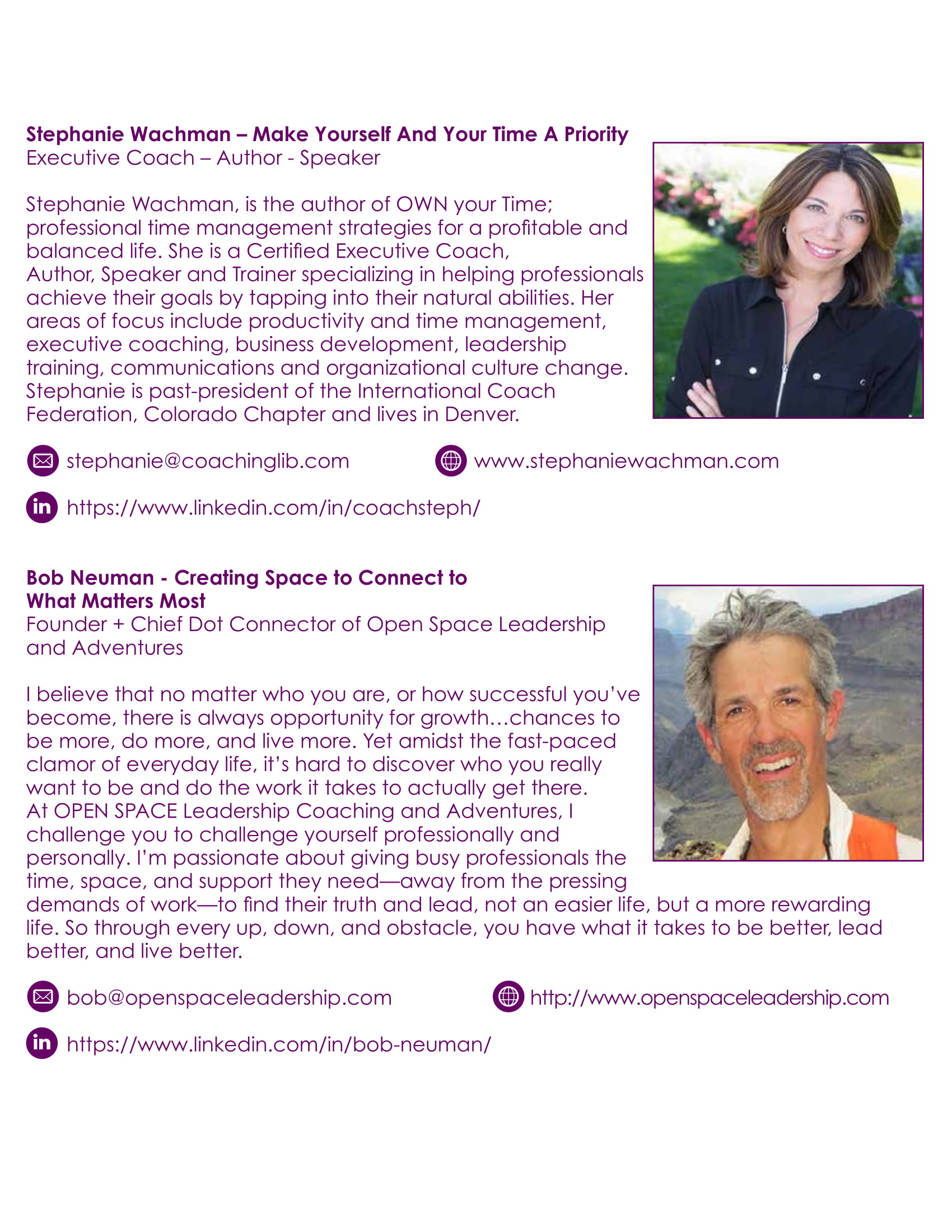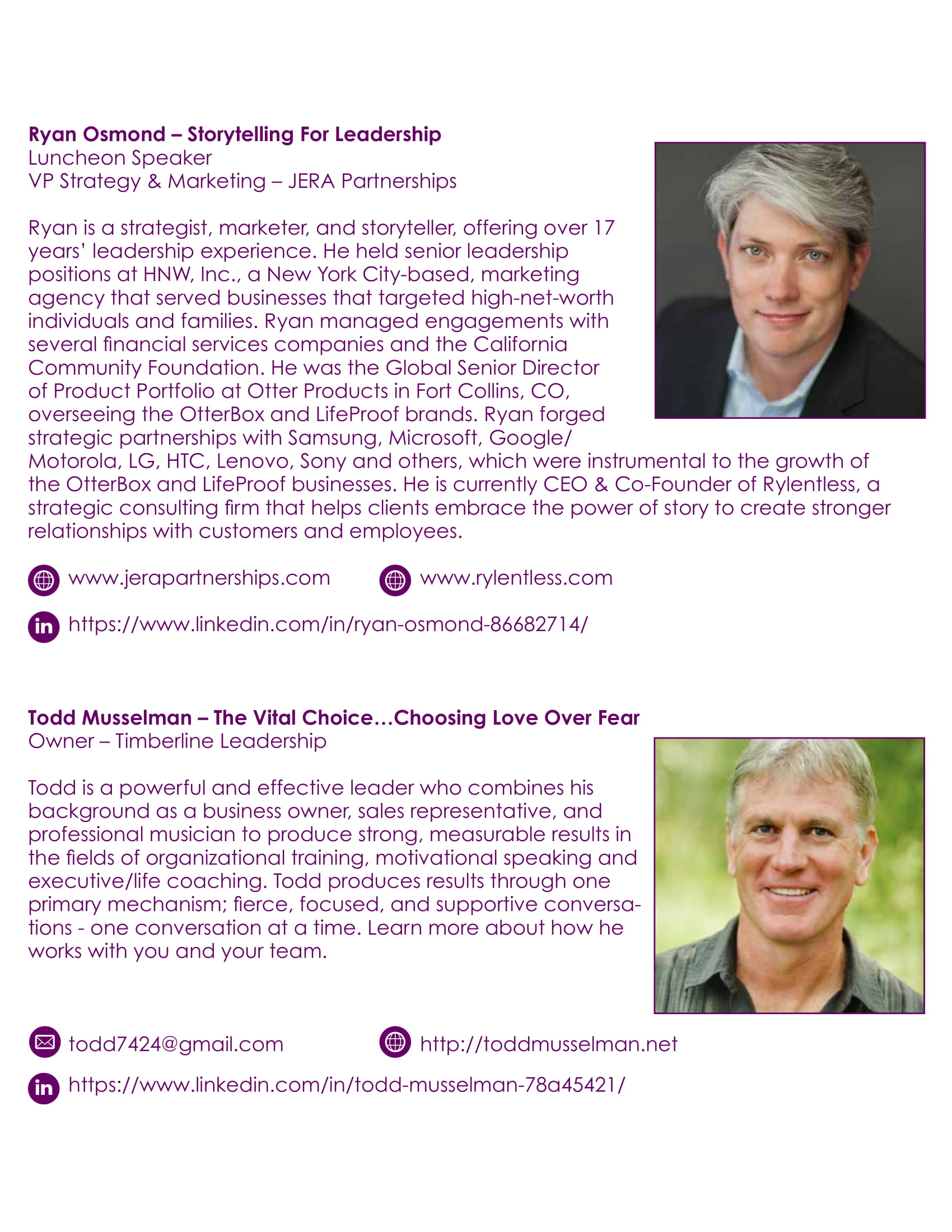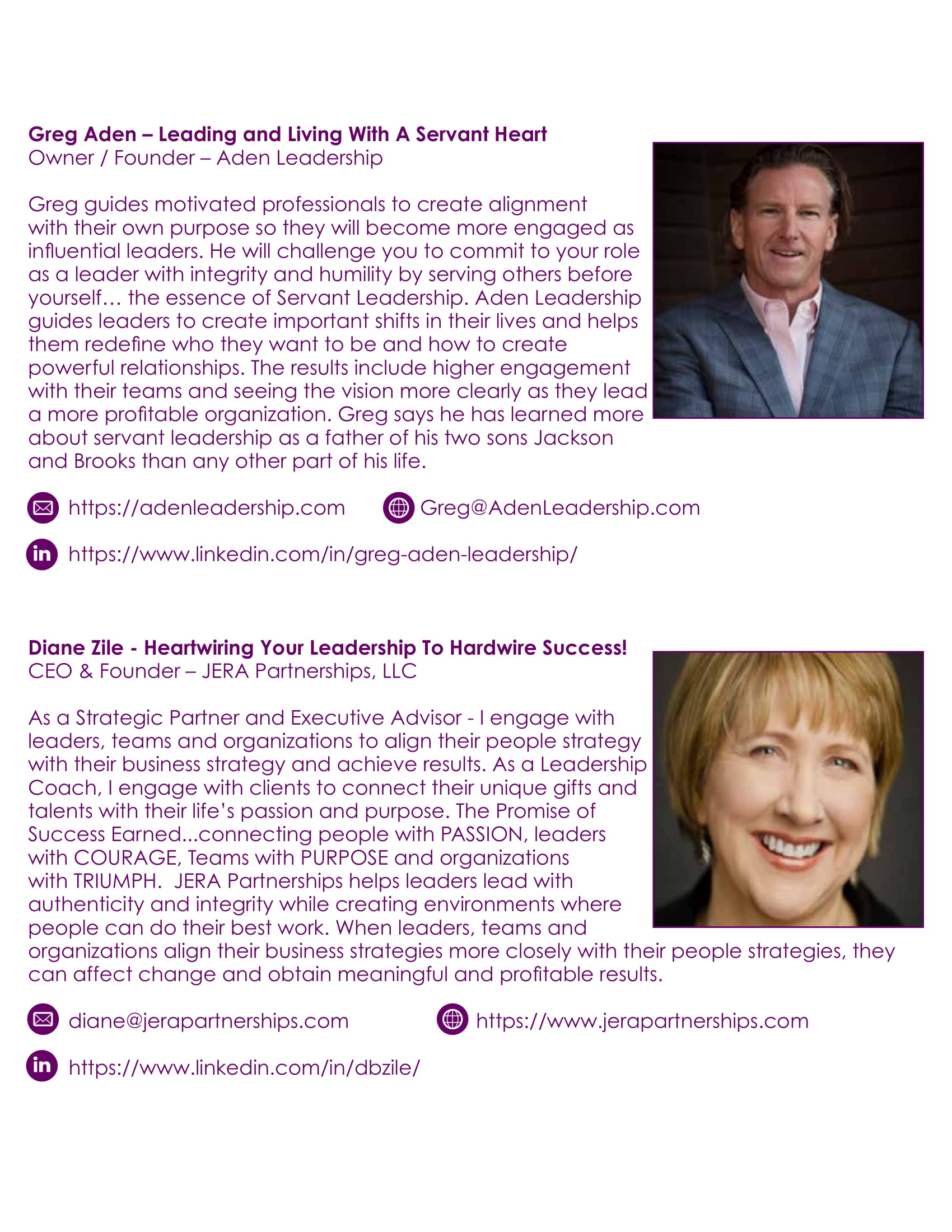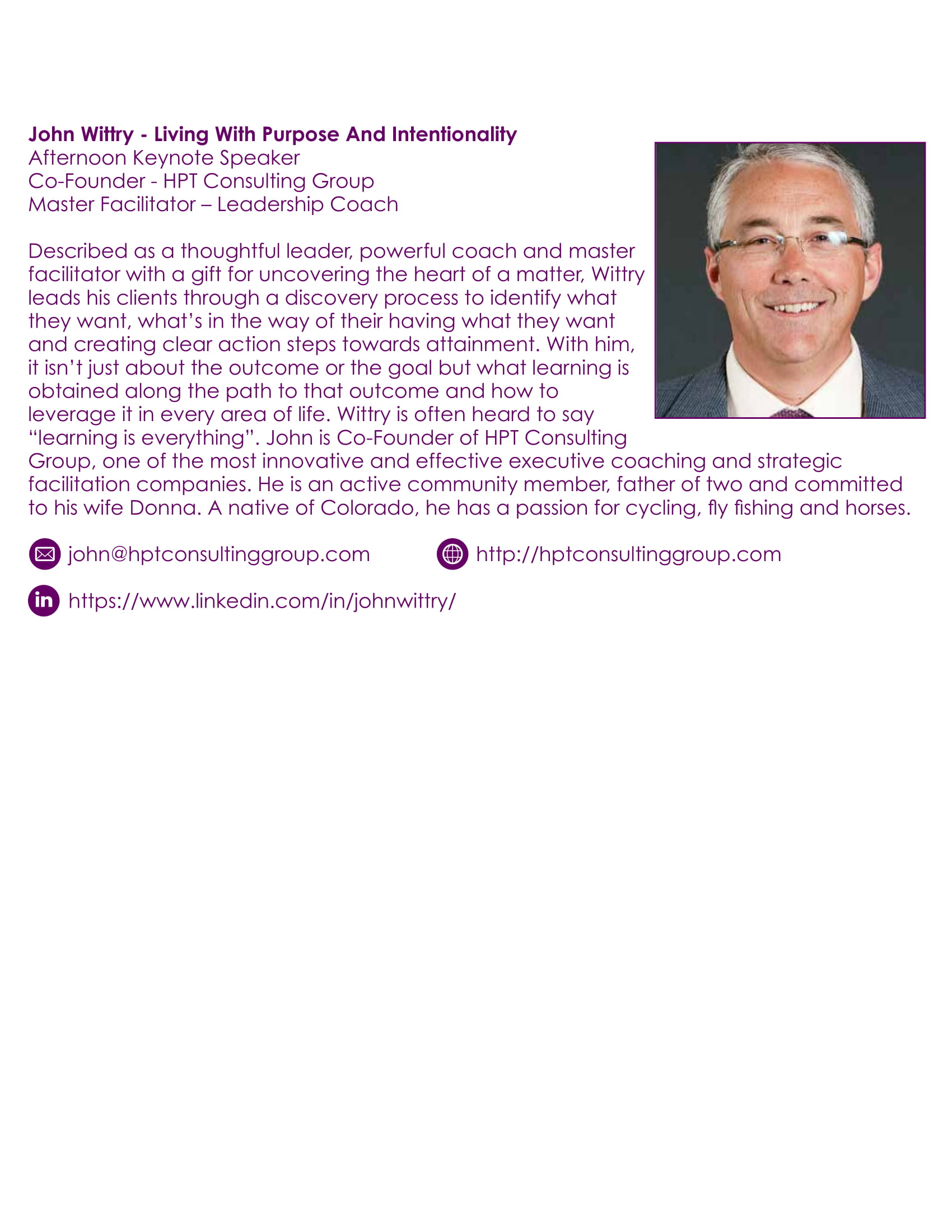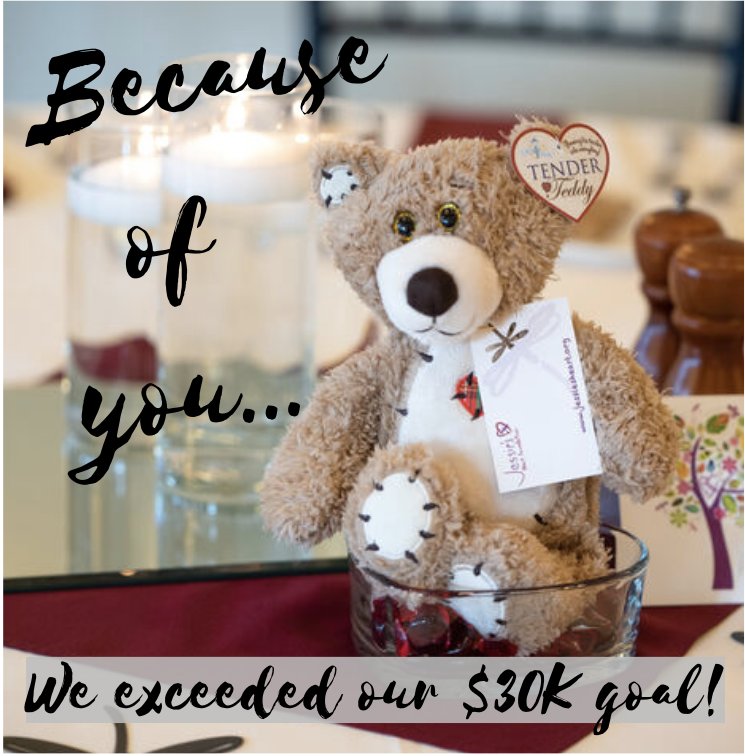 Because of you…
We exceeded our $30K goal and raised almost $34K at our Healing Little Hearts event!
Because of you…
50 families (over 250 people!) can enjoy a fun night out at the Denver Zoo Lights to interact with each other and make connections to other heart families.
Because of you…
Furnishings and decorations will be added to the Comfort Area at Children's Hospital improving the therapeutic and calming nature of the space.
Because of you…
Cardiac Wellness staff will have access to a day of Remembrance for those they've treated, cared for and lost over the years.
Because of you… 
Jessie's Heart will continue assisting families with non-medical expenses like airfare, gas, hotel, food, and more — reducing some of the financial burdens allowing parents to focus on the care and wellbeing of their children.
We are so grateful for your donations and support.
THANK YOU! THANK YOU!
Together we are making life a little bit better for families with kids diagnosed with heart defects.